Our law office is here to help you with the following estate planning, probate/administration, tax, and real estate concerns in the New York and New Jersey areas:
ESTATE PLANNING – WILLS, TRUSTS, LIVING WILLS, HEALTH PROXIES, POWERS OF ATTORNEY
MEDICAID & HOME RESIDENCE PRESERVATION PLANNING – IRREVOCABLE MEDICAID TRUSTS/MEDICAID ASSET PROTECTION TRUSTS (MAPT)
ESTATE PROBATE/ADMINISTRATION
TAX AUDITS/PLANNING/PETITIONS
PURCHASING/SELLING A RESIDENTIAL HOME, COOP OR CONDO
At the Law Offices of Frank K. Mulhern, we are dedicated to providing the highest quality legal advice, counseling, and guidance to clients throughout New York and New Jersey. (Our tax services apply on a worldwide basis.) We offer extensive knowledge and practical experience in all aspects of the areas of the law cited above.
By selecting The Offices of Frank K. Mulhern you are choosing a practitioner that:
Is both an experienced attorney and a certified public accountant
Provides individualized service that instills client trust and confidence in the desired result
Possesses vast experience and resources to handle your legal needs in a cordial professional manner with efficiency, clarity, and resolve
Charges reasonable and straight-forward prices and flat/fixed rates for the legal services rendered
This website exists to provide clients and prospective clients with information concerning our firm and our unique low-pressure approach to personal and professional services. We have an excellent client-retention rate, and we are extremely proud of the high-quality services and accomplishments that our firm provides and secures.
Please, feel free to browse our website to see the services we offer as well as the many helpful resources we provide such as tax tips and tax law changes, the most important concerns when buying or selling a home, mortgage calculator, etc. When you are ready to learn more about what we can do for you, we encourage you to contact us.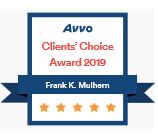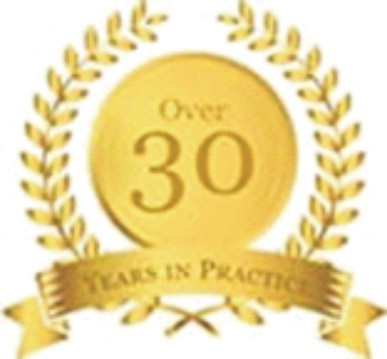 Frank K. MulhernClients' ChoiceAward 2019